Festival style is a unique, rather bohemian approach to clothing. It's loose, random, and meant to look effortless. Recently, I have seen more and more of this style outside of the festival. And I think it's a style that is catching on rapidly, especially here in Little Rock where each summer day gets hotter and hotter and women can wear high-waisted denim shorts and a crop top and get away with it.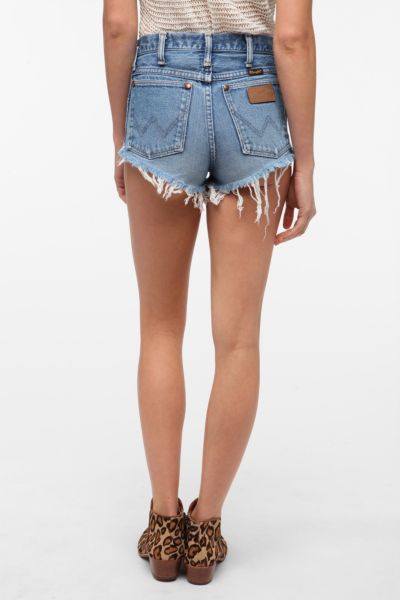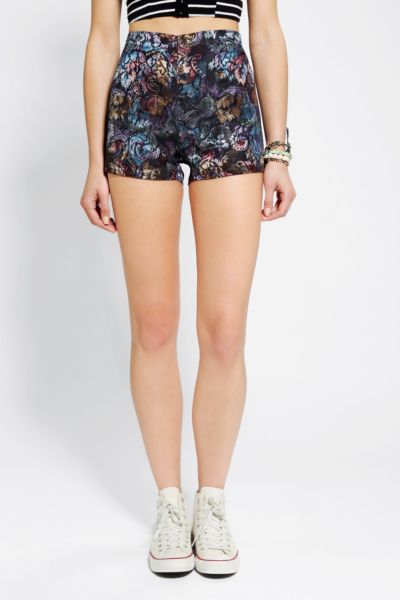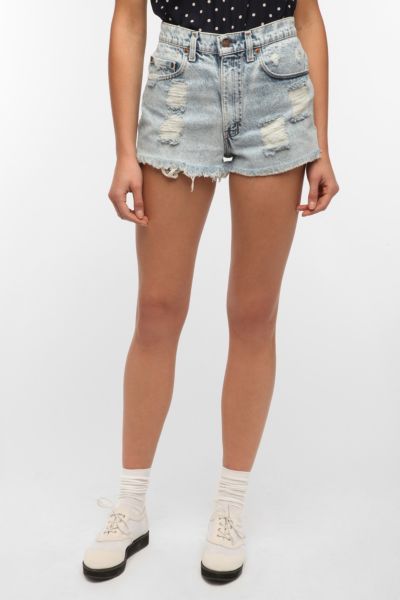 [High-waisted shorts]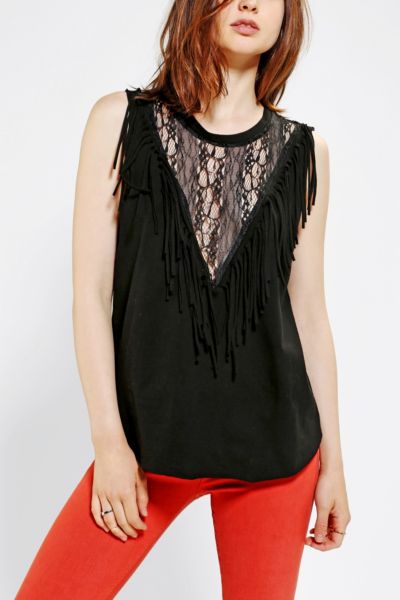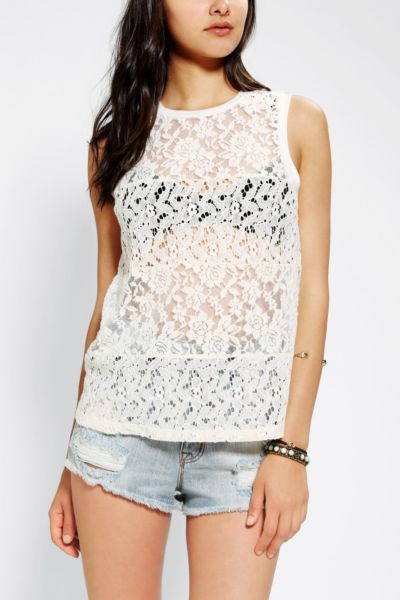 [Anything lace & see-through]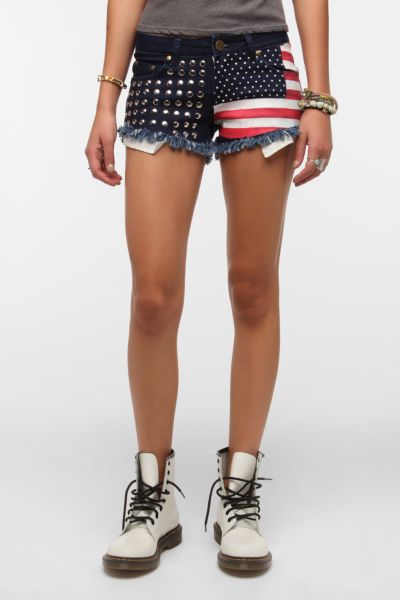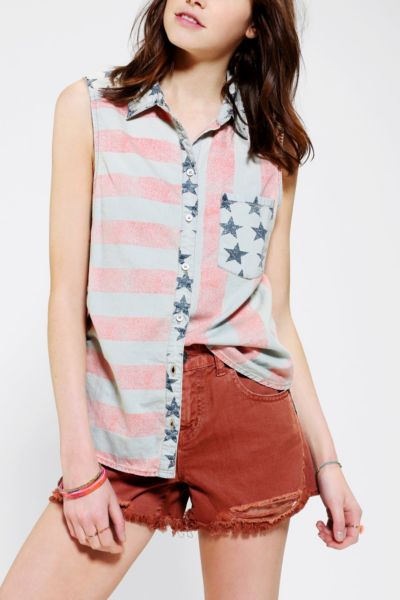 [Anything A-mur-ica]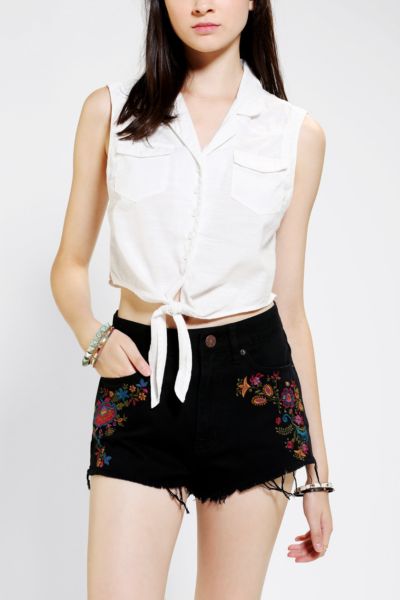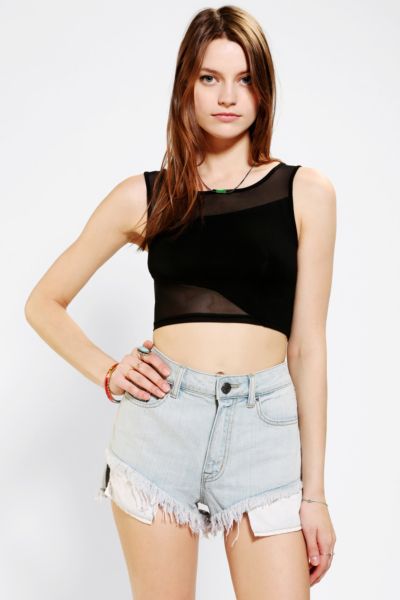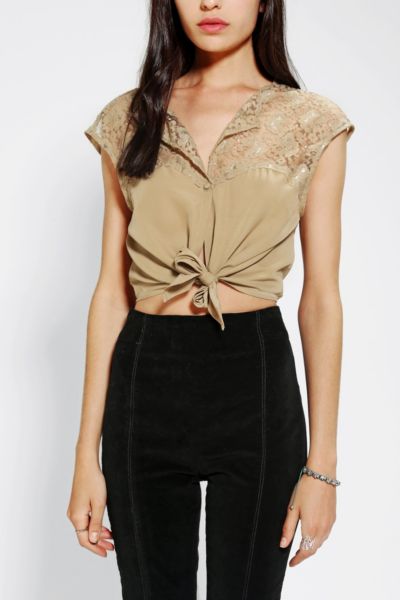 [Tops that are cropped/tied]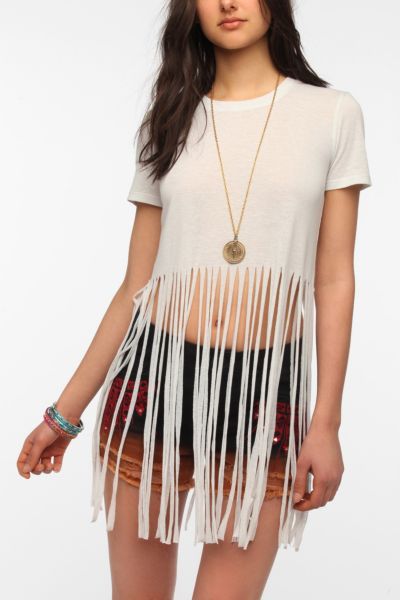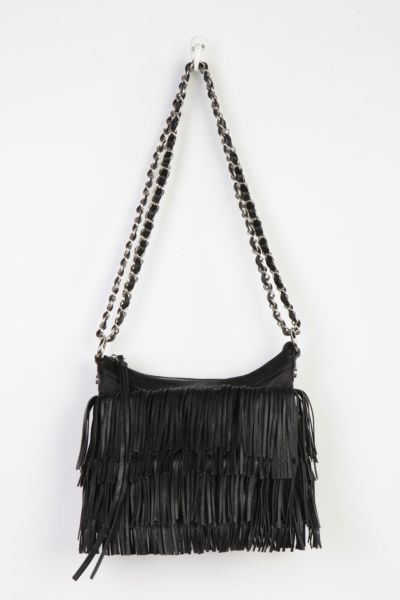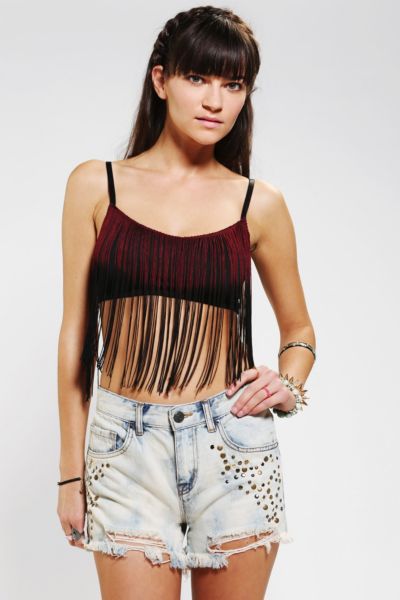 [And, of course, fringe]
All images via UrbanOutfitters.com
Shoes with this kind of festival-wear are usually flat boots (tall or short), funky sandals, or – in the real case of most festivals – rain boots.